| | |
| --- | --- |
| Posted on December 12, 2017 at 4:10 AM | |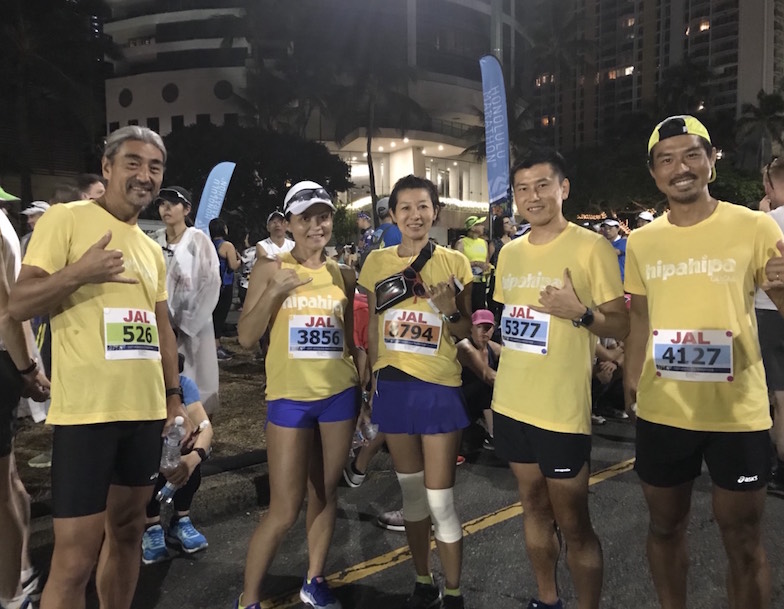 Aloha!
It done for Big Event at end of the year!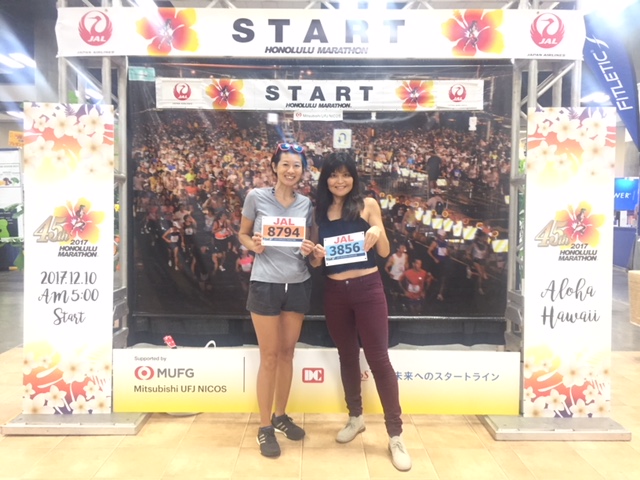 It  felt familia event  because 4th time of HNL matahon ; )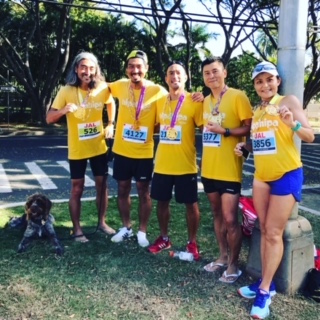 All of Team chitchat runners ran HNL marathon this year. 
and They made great record EXCEPT me!
Congratulations!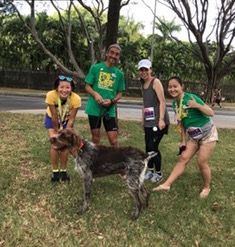 And then what happen to me..
I could finish, But such pain race..
My goal was "finish full of distance", because I didn't practice and I know never happen magic at marathon.
I did. but  time was 6:45....
I know I don't have to run if I don't want to.
But If I try to escape other way, something happen...
So It's pretty much no choice to quit running for me. because It's easier than quit. .
I should enjoy this stoic life for future! hahaha
無謀にも練習をしないで臨んだホノルルマラソン。
気力のみでどうにかフィニッシュできたものの、
走るモチベーション低い病の私にあの手この手で走る方向に持って行こうとするどこかの神様。
と思わざるをえないこの一週間。
別に無理して走る必要は全くないんですけど、
走らないという選択より走った方が色々スムースで。
なんともストイックな人生設定だわ。。
もう、走らないという選択はオフ!
さて、ミシンも修理から無事に戻ってきたのでひとまず制作再開♩
ハワイ在住者ブログランクも覗いてみてね
クリック↓↓

Categories: Hawai'i Life, Ohana