| | |
| --- | --- |
| Posted on December 5, 2017 at 1:00 AM | |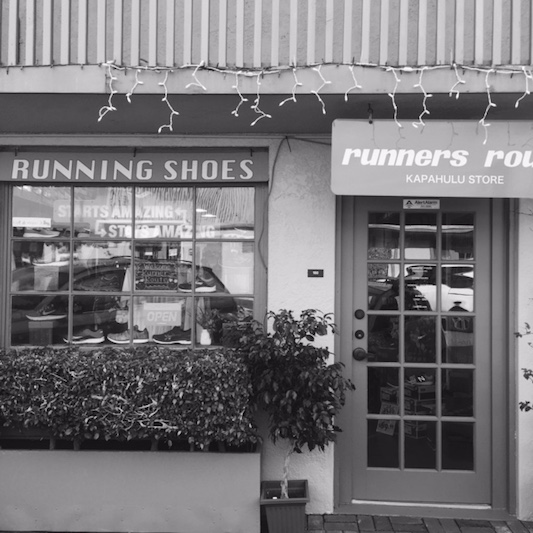 Due day rush for deliveries this week!
First, Collaboration bags for runners route before honolulu Marathon.
FInally I could be done! Yay!
it's coming soon at
Runners Route booth at Honolulu Marathon Expo.
I like this runners route's Kapahulu branch.
It's pretty familia and feel oweners passion for running gear there.
Anyway it's happen the kind of test of life last few days.
My car's tire had to check pressure often since begining of last month. I was checking air again and again almost every week.
And Finally I found huge nail! I was driving a month with nailed tire!  
I am so glad to find and feel so sorry for my car. I guess he had pain.. : (
And then,
My SOHO's Toilet and strage area's water was back up and overflow !!
That's such headache, especially this busiest time.
It was NOT funny, Nightmare from morning!
Guess what emergency plumber found in the sewer pipe
 :
 :
 :
 :
Roots!
Yes, My place is kind of tree house in the beautiful mountain.
Roots was in the pipe!
I am glad roots didn't break the pipe.
Beautiful wild nature grow more stronger than the human made supply.
Anyway It's  happen trouble same times sometime, but I am so proud myself when I could clear.
Yes, skills up for the adventure life!
続きは、日本語で。。
たまに逃げられない、目を瞑れない、
今してしまわないといけないことが、一気に起こることがありますよね。
人生テストみたいな。
まあ、なんでも日頃からルーチーンでのメンテナンスは早期発見、早期予防ですね。
何かの報らせかもしれないし。。。?!
先日、取材で、この景色が当たり前になりますか?って聞かれました。
人生に必要なものは与えられるっていいますが、
当たり前にはならないけど、私の生活にこの環境が与えられていることのミッションとかたまに考えると
今回の人生テスト?は、
仕事に追われてバタバタ生活して、時間にも心のゆとりもなく、偉大な自然を前に謙虚さや感謝の気持ちが足りなかったのかなーと。
身の引き締まる思いです。。
ちょっと一息、立ち止まる良い機会になりました。
次は嬉しくて、楽しいことが一気に起こるといいなー。
ハワイ在住者ブログランクも覗いてみてね

Categories: Chit Chat Hawaii, Events, Items