| | |
| --- | --- |
| Posted on October 16, 2017 at 6:35 AM | |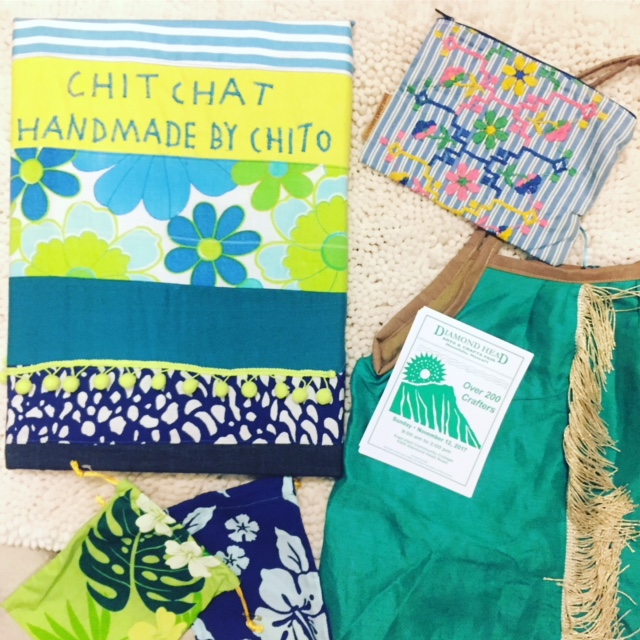 Aloha!
It's coming "holiday fair" season : D
Mark on your calender if you will be on
NOVEMBER 12th, Sunday 9AM-2PM.
at KCC Diamondhead Craft Fair
I skipped the holidays fair last year for half marathon.
but I will be back for the fair this year again.
Hope I can meet local repeators at the Diamondhead Fair.
ホリデーシーズンの季節が近づいてきました!
毎年ホノルルマラソンのための練習ハーフマラソンが重なっているダイアモンドヘッドホリデーフェア。
去年は、ハーフマラソンを優先しましたが、
ハーフは一人で走ることにして
今年は、ホリデーフェアにエネルギーを使いたいと思います!
いつも楽しみに来てくださっていた皆さんのお顔が目に浮かびます。
チットチャットとしても、年に一度のサンプルなども含めたホリデーマーケットプライス。
11月12日日曜日、
ローカルの皆さん、ちょうどその頃にハワイにいる方は、
ぜひKCC DIamondhead Craft Holiday Fairにいらしてくださいね!
ハワイ在住者ブログランクも覗いてみてね

Categories: Hawai'i Life, Chit Chat Hawaii, Events