| | |
| --- | --- |
| Posted on April 27, 2017 at 2:40 AM | |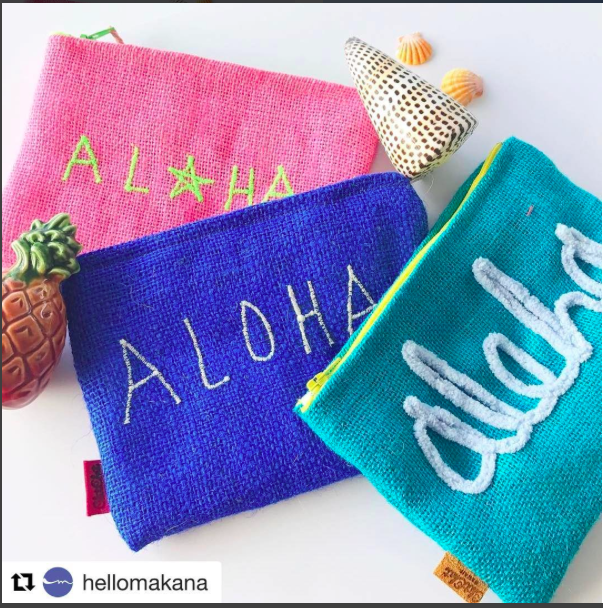 Aloha!
New Carrier for my popular pouch at Hello Makana at Ward Village.
That Na Mea Hawaii and Hello Makana is best Hawaiian books and souvenier shop in Oahu.
You must go there if you are looking for something special from Hawaii.
ALso You will feel a lot of Aloha sprit from there.
Location: Ward warehouse across side of Na Mea Hawaii.
人気のハンドメイドの刺繍ポーチのお取扱店が増えました。
ハワイアンブックやハワイアンアート、クラフトやローカルのアーティストの作品のみをセレクトした
ハワイアンショップで定評のあるナメアハワイ。
その姉妹店クラフト、雑貨をメインに扱うハローマカナでお取り扱いいただいています!
トラディッショナルなハワイ土産を探されている方にはとってもオススメ!
ワードに行く際には是非立ち寄ってくださいね。
オーナーはじめ、スタッフのハワイアンの皆さんのアロハスピリットがいっぱいのショップで、
マナを感じること間違いなしですよ。
Na Mea Hawaii / Hello Makana
Mahalo!
ハワイ在住者ブログランクも覗いてみてね

Categories: Chit Chat Hawaii, Items, Retailers